Why Pay Over the Odds for your Engagement Ring?
Are you looking for an engagement ring that is just as special as your partner?  Look no further than our exceptional collection.
Why pay over the odds on the high street when you can get the same ring, or a better one, for a much more favourable price from Mays?
We sell an array of pre-loved and brand new engagement rings, so you can guarantee that your partner will have a truly rare piece of jewellery that they can cherish for years to come, without spending your entire life savings in the process.
Bestowing your loved one with a beautiful ring has been a tradition for many years, and now your partner can become the envy of all of their friends by wearing the engagement ring of their dreams.  You can spot a fine diamond from the colour, the clarity and the shine.  All of our diamond rings are of exceptional quality, but you won't be paying premium prices.  With a extensive range of stunning settings to choose from, you can rest assured that your partner will say "yes!" when you get down on one knee.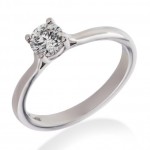 18ct White Gold ½ct Diamond Solitaire Ring
Ernest Jones – £2,499
H. Samuel – £1,899
Our Price – £1,295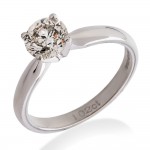 18ct White Gold 1ct Diamond Solitaire Ring
Ernest Jones – £2,499
H. Samuel – £1,899
Our Price – £1,295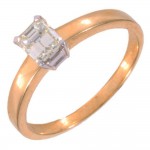 18ct Yellow Gold ½ct Emerald Cut Diamond Solitaire Ring
Goldsmiths – £2,750
Chisolm Hunter – £2,250
Our Price – £1,495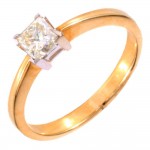 18ct Yellow Gold ½ct Princess Cut Diamond Solitaire Ring
Goldsmiths – £2,500
Chisolm Hunter – £1,795
Our Price – £1,495